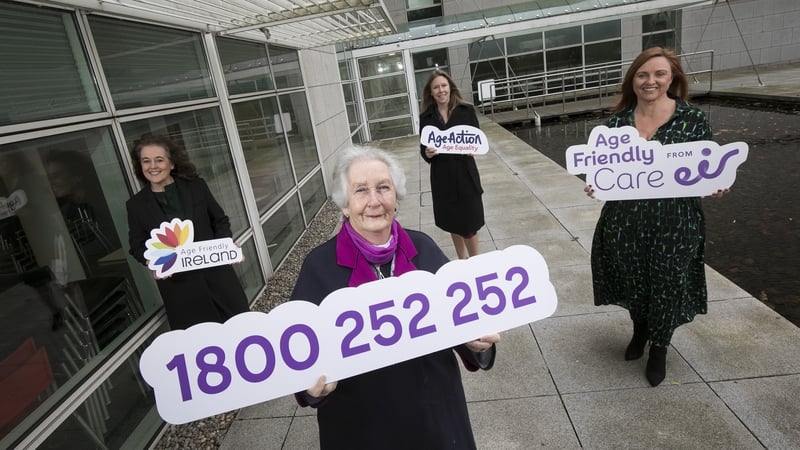 Telecoms company eir has launched a dedicated phone line to provide support to older customers.
'Age friendly care from eir' has been designed in partnership with Age Action and Age Friendly Ireland.
It can be reached Monday to Friday, between the hours of 10am-4pm on 1800 252 252.
The company said the phone line will be operated by a team of agents who are specifically trained in working with customers aged 65 and older.
If an older person wants to nominate a friend or family member to manage their account on their behalf, eir said this nominee can work with the age-friendly care team to resolve any issues.
"Our customers are at the core of every decision we make, and tens of thousands of eir customers are older people," said Sinead O'Gorman, Managing Director, eir Customer Operations.
"As technology evolves eir is working to ensure that communication services remain accessible for all customers," she added.
Vicky Harris, Head of Programmes at Age Action said they believe that the lived experience of older people should inform the design of policy responses and services that effect them.
"We hope that eir's participatory approach to developing the service, with older people who have volunteered their time, will benefit many people over the age of 65, particularly those who experience digital exclusion," she said.
Meanwhile, Catherine McGuigan, Chief Officer of Age Friendly Ireland said she believes the launch of this new service is evidence of a marked shift in how eir will respond to the needs of older customers.
"Quality customer service from telecommunication providers is an enabler of a good quality of life for older people, supporting access to services, social connections and leisure opportunities," she said.
Source: https://www.rte.ie/news/ and https://www.eir.ie/pressroom/eir-partners-with-Age-Action-and-Age-Friendly-Ireland-to-create-specialised-age-friendly-care/